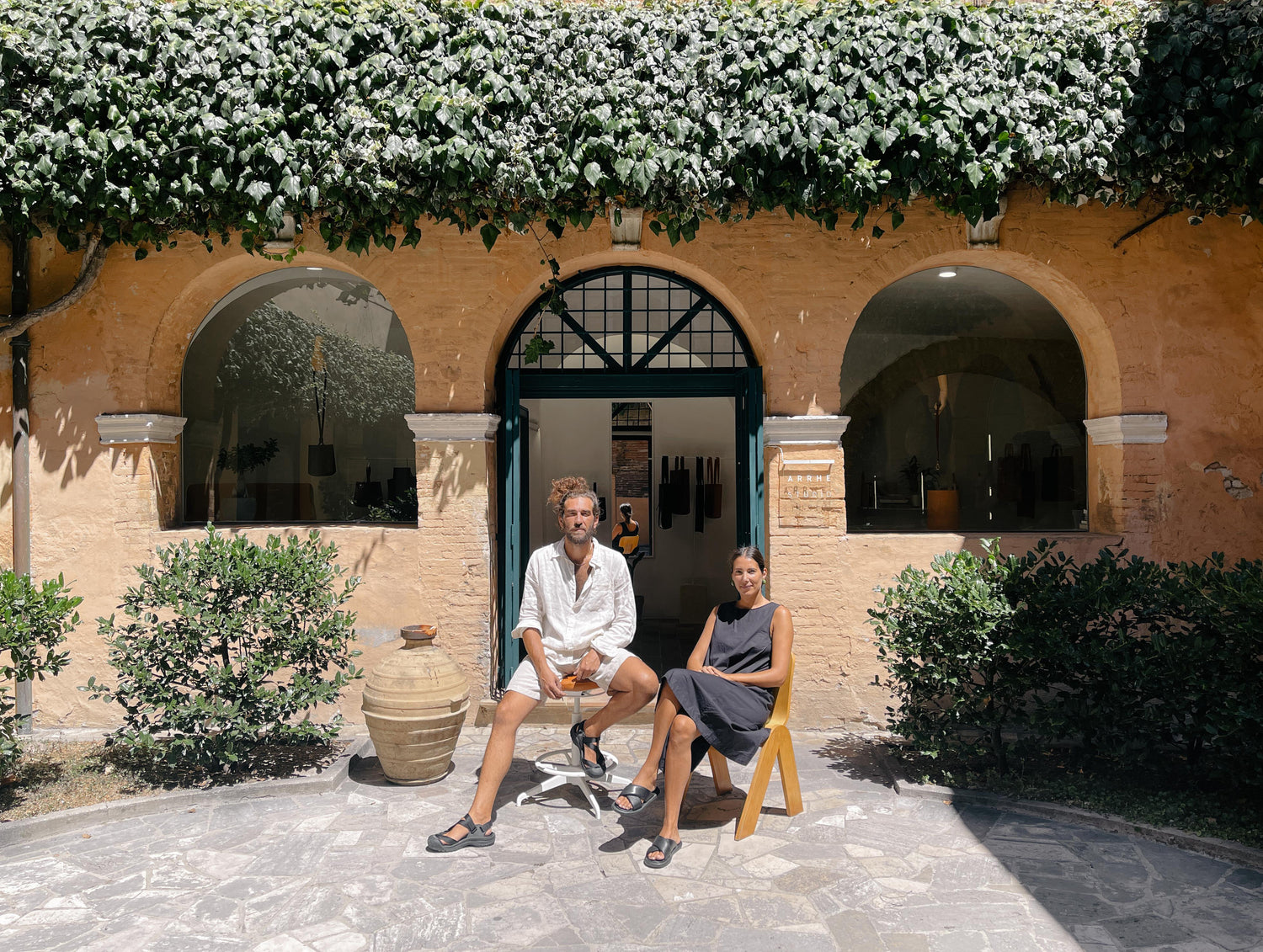 ARRHE is a studio/craft workshop founded by Alessandro Conti and Francesca Tiberi in 2021, located in the historic center of Fano, Italy. Under the founders' background, ARRHE combines design, research and development of products ranging from fashion accessories to furniture.
Alessandro, after graduating from the Rimini Academy of Fine Arts, was fascinated by leather and he first began to experiment with different applications and uses of it in an artist's lab in Fano. Exploring leather's potential through sculpture and engraving, he experimented with creations of leather objects.
Francesca is an architect trained at the Milan Politecnico, the IUAV of Venice and the Waseda University of Tokyo. Following her experiences, both in Italy and abroad, she decided to apply her knowledge to co-designing our collections.